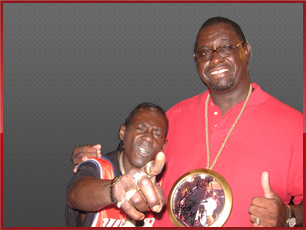 Big Rick from the Flavor of Love Show as seen on VH1 would love to make you feel like a celebrity. Have Big Rick personally escort you. No waiting in line at the best clubs in town; Gentlemen's Clubs; VIP seating etc.


Ride in the car that Flavor Flav and the girls drove in during the taping of VH1's Flavor of Love Seasons 1 and 2. Let Big Rick personally take care of you like he did with Flavor Flav and the Girls. Make sure that you make reservations early. Big Rick is in demand.
One Car Wonders Show The Way To Better Service Read the Article!

Member ID# 21967
---
Member of the Nevada Minority Business Council
.
Certificate #1158
---

Give your
Web Site
the BannerView!