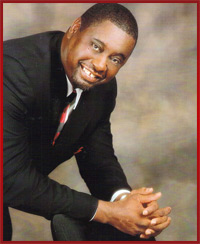 "My main objective is to treat my customers in the best way possible and to show them my passion for the industry."
-Ricky B. Head, President
William Shatner refused to have anyone other than my roommate, Les, drive him. Les's boss asked him if he knew anyone else that could drive and Les recommended me. That is how I got into the transportation business. I loved it from the first day.
1983 - 1985 - Los Angeles - personal driver and security for Morris Day. During that time Morris recorded the "Color of Success Album".
I decided to learn how to operate a limousine company from the ground up. In 1991 I began by seeking employment with Lucky 7 Limousine Company owned and operated by Mr. Willard Booth in Las Vegas. After working for several other Las Vegas limousine companies, I decided to go out on my own.
In 2003 I applied for a limousine license.
2004 - R.B. Head, Inc. dba Head Limo was established.

Member ID# 21967
---
Member of the Nevada Minority Business Council
.
Certificate #1158
---

Give your
Web Site
the BannerView!